What is StriVectin Tightening Body Cream?
StriVectin is a skin tightening body cream that not only moisturizes the skin but also keeps it smooth, according to the manufacturer.
It consists of a blend of caffeine and peptides which keep the body toned and tight.
By using StriVectin long enough, a person's skin may slowly gain elasticity and resilience to agents that may promote aging.
The cream is considered safe in that it is vegan-friendly and that it's free of synthetic compounds such as parabens.
The producer adds that this skin tightening solution contains both rich and nourishing components that promote a much firmer, healthier and re-energized look on the user's skin, just like most other skin tightening creams.
StriVectin Tightening Body Cream Ingredients – Are they Safe & Effective?
This tightening body cream claims to have very essential ingredients that are not only organic and effective but are also safe on different types of human skin like most skincare supplements manufacturers would claim. Well, in essence, what this cream does is simply add to the long list of body tightening lotions.
However, important to remember is that personal care products are mostly judged based on the type of ingredients they rely on, which in this case they need to have a history of having undergone lab test and proven to deliver the promise of the product. StriVectin's ingredients include:
Caffeine– findings say, as it does in your diet, caffeine in skincare enhances healthy blood circulation. It's also an antioxidant which helps to prevent skin damage. Besides that it may be beneficial in both cellulite reduction and anti-aging, based on a study report appearing in the journal Theranostics.
Peptides – These are active molecules of protein, which provide the skin with extra anti-aging properties. For instance, the GHK-Cu peptide is associated with skin regenerative properties, improving elastin, increasing skin collagen and nerve growth, according to a review article in the International Journal of Molecular Sciences.
Shea Butter– Contains high concentrations of vitamins and fatty acids that play a huge role in skincare. It may have a role in skin softening and possible anti-inflammatory properties. This ingredient together with other ingredients have a history of lab tests checking on their moisturizing ability, and acceptability on female skin, this report appears in the journal Clinical, Cosmetic and Investigational Dermatology.
Jojoba Seed Oil – Often, this oil extract is common for the production of wax that is beneficial in different aspects of skincare. An article appearing in the journal G Ital Dermatol Venereol mentions that it is particularly both a moisturizing and skin protecting values. Also said to contain anti-inflammatory properties that prevent the skin from chaffing and dryness.
Candelilla Wax– this ingredient acts as a protective agent that traps moisture keeping the skin hydrated. In precise, a research piece in the Clinical Medicine and Research journal lists this type of wax in their review of moisturizing effects on different kinds of dermatitis.
Glycerin – is one ingredient component in skincare products that has had a privilege of undergoing many lab tests. According to the International Journal of Cosmetic Science, skin products with 20% glycerin offer the skin a healthier and shinier look as it attracts moisture. It also effective on different skin types and may help to improve skin issues such as acne.
Who is the Manufacturer of StriVectin Tightening Body Cream?
The company involved with making this cream is called StriVectin. They have an array of products that are particularly designed towards slowing the process of aging and changing skin tone.
Their official website categorizes the products they make into neck care, eye care, skin cleansers, moisturizers, stretch mark removers and more.
All their body creams are purportedly formulated under an advanced NIA-114 technology that constitutes only the best, clinically tested, anti-aging all natural ingredients.
They claim this specific cream is clinically proven, safe for vegans and that it is cruelty-free in that it is not tested on animals.
How Does StriVectin Tightening Body Cream Work?
StriVectin is said to be efficient in returning the skin to its previously tight form. It does this through its ingredients, which are mainly caffeine and peptides which contain anti-aging benefits that retain the skin's elasticity, and hyperpigmentation.
In precise the cream relies on the touted NIA-114 technology, which using the above blend of ingredients plus others, is thought to multi-task, bringing benefits such as hydrate and diminish fine lines on the skin, as well as neutralize the impact of environmental aggressors on the skin. The technology is also thought to bring about that clear vibrant and youthful look.
What are the Advantages of StriVectin Tightening Body Cream?
The product might enhance skin tightness.
It claims to be free from synthetic compounds such as parabens, petrolatum, SLS and SLES sulfates.
It is also vegetarian-friendly.
May offer anti-inflammatory properties
Lessens cellulite, fine lines, and wrinkles
Promotes a youthful looking skin
What are the Disadvantages of StriVectin Tightening Body Cream?
The product doesn't highlight the possible side effects that users may experience, for instance, skin rash.
The benefits might stop as soon as the user ceases using to apply this cream.
The formula may take a long time to show its effectiveness in skin tightening.
It does not offer a free trial to allow one to test the effectiveness of the product.
Product Details: 
Product Name:  StriVectin Tightening Body Cream
Type: Cream
Size: 6.7 Oz (2x3x8 inches)
Overall Rating: 3/5
Manufacturer's claim: "It tightens the skin, reduces fine lines and dark circles that appear on the sides of the eyes, forehead, the neck and sides of the nose, used as an anti-aging serum."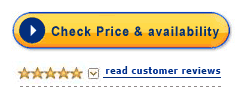 FAQ's
Q: How Should You use StriVectin Tightening Body Cream?
A: The manufacturer suggests applying the cream twice a day, morning and night, preferably on damp skin.
Q: How Much Does StriVectin Tightening Body Cream Cost?
A: A 6.7 Oz bottle goes for a retail price of $59.
Q: What is StriVectin's Return Policy?
A: Unsatisfied customers have 30 days to return the cream but shipping and handling charges are non-refundable. One may read all the full policy on the producer's website.
Q: Does StriVectin Tightening Body Cream Offer a Free Trial?
A: No, customers have to buy in order to test its efficiency.
StriVectin Tightening Body Cream Alternatives – Compare with Similar Items
Brand

 

Price
Active Ingredients
StriVectin Tightening Body Cream
$59.00
Glycerin, Caffeine, Shea Butter, Peptides, Candelilla Wax, Jojoba Oil
COS Naturals Defense Cream
$24.95
Chenopodium Quinoa Seed Extract, Butylene Glycol, Hyaluronic Acid, Lauroyl Proline, Sorbitan Laurate, Cyclopentasiloxane, Ethylhexyglycerin, Dimethicone
Derma Correct
$49.00
Turmeric Powder, Alpha Hydroxy, Aloe Vera, Fruit Extracts
B-Tight Cellulite Cream
$49.00
Red Grape Fruit Oil, EcoSlim, Pink Pepperslim, Guarana
Ageless by Ramona
$39.00
Matrixyl TM 3000, Hydrogenated PoPolyisobuteneHyaluronic Acid, Betula Alba Bark Extract, Centella Asiatica Extract, Youth 360 BCR,
Velashape Reaffirming Gel
$48.90
Lavender, Rose Flower, Wild Pansy, Anthemis Nobilis Flower, Cedrus Atlantica Bark, Pellagernium Graveolens
StriVectin Tightening Body Cream Product Review- Final Verdict
Being the largest organ and covering most parts of our bodies, the skin gets exposed to harsh environmental conditions more than other organs, causing it to age faster, lose its elasticity and tightness. For that reason, the beauty industry has witnessed a surge in skin care products, one of them being StriVectin, which promises to help manage skin deterioration.
Well, the skin is naturally designed to rejuvenate on its own, and one may not really need to use skin firming creams to tighten it. However, at times the body may not be getting the right amount of certain necessary nutrients to bounce back on its own, and such deficiency are what this and other anti-aging products claim to provide.
However, compared to other cellulite and skin tightening creams, this product is overpriced. Together with that, although it mentions the mode of application, it fails to mention some of the side effects that a user may incur. The manufacturer also admits that the product may not show instant results and that it must be used regularly as per the instructions if any change is to be expected.
There are many body tightening creams in the market, which may be cheaper and more efficient.