What is Kidney COP?
Kidney COP is a patented kidney support supplement that is formulated from plant-based ingredients.
It is listed as a 'Calcium Oxalate Protector pill,' as it is designed to stop, hinder or actively reduce the amount of calcium oxalate in the user's body.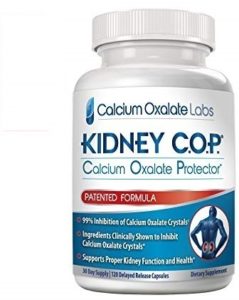 So I went ahead and analyzed over 57 user feedback from different retailer sites to ensure this particular review provides as much detail as possible, with regard to the research behind its ingredients, how it works, the possible side effects it may bring and so on… continue reading to find out.
The supplement is said to work 5x (times) more effective than well-known stone breaker supplements, including CHANCA PIEDRA.
This supplement comes in pills form and has been clinically tested to support proper kidney function, as purported by the manufacturer.
In fact based on their analysis, over 90% of people with oxalate sensitivity problems, that is, their body have problems passing oxalate crystals got astounding results after taking these so called calcium oxalate protector tablets for a month.
There are four main types of kidney stones namely; calcium stones, cysteine stones, struvite stones, and uric acid stones. Calcium stones are the most common type that affects many patients and are usually in the form of calcium oxalate.
Kidney COP is a patented formulation that has been produced to help eliminate calcium oxalate stones as well as to inhibit its recurrence. It is considered safe by the producer, and also claims that a number of doctors recommend it to be an effective solution for passing these problematic stones.
Another reason to consider this product as safe is the fact that its ingredients have undergone thorough testing. To discuss in detail, here are the reasons why Kidney COP is safe for consumption.
Is Kidney COP Safe? – [Updated on 5/08/2020]

The producers of this capsule have several points that they stand on to support the claims that this product is notably potent and safe for both short-term and long-term use in easing kidney stone issues. In other words, Kidney COP is termed safe because:
#1. It is doctor-formulated
This product is formulated by Calcium Oxalate Labs' CEO with the help of doctors and pharmaceutical executives, which suggests it could be safe. Gregory Hayer who is the CEO had calcium oxalate stones and after a number of costly procedures, he was inspired to research a better way to solve this problem once and for all.
#3. It has been awarded four patents
That is right! This product has been awarded four US patents. All the patents have been hyperlinked on the products' official website for consumers who want to confirm.
Kidney COP was optimized via in vitro laboratory tests which improved its effectiveness in reducing calcium oxalate growths. And as a result, it was awarded the patents and considered safe.
#4. It has passed stability testing
This product has been tested under strict Zone IV stability standards to confirm its long-term potency and how safe it would be.
#5. Its Ingredients are Clinically Backed
This product has five active ingredients, four of which have been declared GRAS (Generally Recognized As Safe). The fifth ingredient is Musa (banana stems) which is a food source that has been used worldwide for centuries.
#6. Its ingredients are safe and free from;
Artificial colors, sugars, soy, gluten, fish, sodium, wheat, flavors, preservatives, sweeteners, and yeast. This makes it safe for people with various allergic reactions.
How Safe are Kidney COP's Ingredients?
Kidney COP has been formulated using five active ingredients which include;
Pyridoxine HCl – Pyridoxine also vitamin B6 is efficient in supporting the excretion of oxalate, according to an abstract appearing in the journal Metabolism Clinical and Experimental. Regular oxalate excretion is a major determinant of the formation of calcium oxalate kidney stones.
Magnesium Citrate – is a laxative that supplements the body with the required minerals to reduce the chances of kidney stone recurrence, according to a publication appearing in the journal of the Korean Urological Association.
Citric Acid – is an effective ingredient that plays a protective role by reducing the chances of new stone formation, according to a piece in the KJU. That is, Citric Acid is beneficial for patients with kidney stones.
Phytin– this ingredient acts as an inhibitor in the process of kidney stones formation thereby preventing any new stone from forming. It also prevents the deposition of calcium oxalate.
Musa Paradisiaca– this ingredient has been used by South India's rural people in the treatment of kidney stones. Like phytin, it plays the role of an inhibitor and blocks various pathways of calcium oxalate formation.
Kidney COP Side Effects and Safety Precautions to Take
Since the product is free from preservatives, artificial colors and other allergen ingredients, it is thus considered to have no side effects. However, some critical reviews from Amazon have cited the presence of Titanium dioxide and citric acid to be reason enough to avoid this product. In that regard, let's have a look at these two additives and if they are a reason for caution.
Titanium dioxide  
This is a naturally occurring mineral that is sourced from the earth and used in the manufacture of foods as well as other consumer products such as cosmetics. It is white in color and is mostly used to enhance the sheen of certain foods.
So, is Titanium dioxide safe? Yes, according to the GMP board and other regulatory agencies around the world. These regulatory bodies have declared it a safe food coloring agent. The set limit for Titanium dioxide in food is 1% as it poses no health risk.
Kidney COP formulation does not contain Titanium dioxide. The mineral is only present in the capsule shell to give it the opaque color.
Citric acid
The artificial form of citric acid is a common food additive and is used in nutritional supplements as well. It has a number of health benefits such as improving nutrient absorption, metabolizing energy and protecting the kidneys from the stone formation (which explains its presence in kidney COP).
Citric is generally recognized as safe by major regulatory bodies which makes it safe as an ingredient in this formulation.
Who is Kidney COP not Safe for?
In the caution section on the Kidney COP bottle, the manufacturers have made it clear that pregnant women, nursing mothers, anyone on medication and those awaiting a medical procedure to first consult their physician before starting the dosage.
Kidney COP is also not for anyone who experiences adverse effects after using the product. The manufacturers recommend discontinuing its use in case of side effects.
After reading all this, it is time to make the final decision. So, based on all the facts and evidence, it may be quite accurate to conclude that Kidney COP is safe.
Having been formulated by doctors, awarded multiple patents, passed the stability test and contain ingredients that are verified to be safe, there is absolutely no reason to hesitate on using this product.
We can also say that the product is safe based on the fact that both titanium dioxide and Citric acid are considered safe to use in supplements per industry standards.
To also get a clear picture of the effectiveness of the product it is highly recommended to check out customer reviews on retailer sites. With many consumers considering it good for kidney stones, it is worth a try.
There are critical reviews as well, but most have something to do with the presence of titanium dioxide and citric acid but as we have seen, both ingredients are not only safe but also scientifically researched.
How Effective are Kidney COP Ingredients?
So far the supplement is said to have had its ingredients examined and awarded several US patents for efficacy. The US patents issued on it include, 9,233,135, 9,623,066 and 9,789,152.
This is to say the ingredients are safe for human use. It's claimed that the ingredients in this formula also help in kidney detoxification, plus are Gluten free and non-GMO.
People who have issues with dairy products (or vegetarians) are also safe taking Kidney COP for oxalate protection and kidney health.
Regarding effectiveness, users of this food supplement have rated it high, so far over 4.5 stars against close to 100 reviews (various websites combined). Clinical test indications show the formula is able to stop, eliminate and hinder the recurrence of what doctors call Renal Calculi Calculus or simply, Calcium Oxalate Crystals. The ingredients include:
Magnesium Citrate – said to help boost normal cell function, nutrient absorption, and nerve-function, normalize blood flow and promote bone health. A research article in The Journal of Urology reports that, after the level of magnesium salt was raised on the study participants by 92 to 96 mg in the daily dosage, there was a notable decrease in urinary oxalate on their urine samples.
Vitamin B6 – linked to numerous health benefits including mood regulation, proper production of serotonin and more. Vitamin B6 also has studies that link it to being effective in lowing the risk of the growth of kidney stones. One particular review article in the Journal of the American Society of Nephrology mentions that if given in a higher dose this vitamin can lower oxalate formation in the body.
Phytin 200mg– helps to hinder absorption of unwanted minerals such as oxalate and excess calcium. A study on rats that appears in the journal Urologia Internationalis reports that after the animals were given Phytin, there was a notable inhibition of oxalate crystallization. This may mean less growth of calcium oxalate on parts of the body and may eventually reduce oxalate related joint pains.
Citric Acid – has oxidative properties, which protect body organs from free radicals, may also help the body to main proper heart health. In the journal of Scanning Microscopy, there's a study on how citrate affects calcium oxalate crystallization. This research reports that subjects who were supplemented with extra dosages of citric acid were shown to get lesser oxalate growth or the inhibition process was more effective in avoiding kidney stone formation.
Banana Stem – associated with proper secretion of insulin and hemoglobin in the body among others. A study concluded that looked into both banana stem and vitamin B6's effect on calcium oxalate formation, reports that these components cause a reduction in the level of oxalate in renal tissues. This study which specifically appears in the Chinese Journal of Surgery indicates that extracts from the banana stem and Vitamin B6 may be helpful ingredients in treating hyperocaluric urolithiasis.
Pyridoxine HCI – helps to metabolize proteins and fats, boost blood cell health and improved nerve function.
Who is the Manufacturer of Kidney COP?
This is a patented product of Kidney COP, and the manufacturer bears the same name as the product itself.
The brain behind this supplement is Dr. Matthew Davis, a U.S. based urology doctor with extensive experience in matters kidney health. From his testing and analysis, he says Kidney COP ingredients work together to offer the best oxalate health, compared to all other supplements he's used himself and on his patients, those with calcium oxalate crystal growth complications.
How Does Kidney COP Work?
Update: here is a video describing the manufacture's claim regarding how  Kidney COP works:-
Oxalate growth has been a many years health issue. In fact, claims about this health problem have been around for the past 25 years and on. Fortunately, in the past decade or so, more effort is being put to help solve kidney health issues and oxalate sensitivity has gotten traction from researchers.
With regard to how kidney COP works, the formula binds to oxalate crystals, to dissolve them. This in effect spits calcium oxalate compound, breaking it further down for easier elimination.
The makers of this product say the formula effectively reduces 99 percent of calcium oxalate crystals as well as hinder stone formation and growth. The manufacturer claims they've tested Kidney COP's effectiveness against industry available stone breakers and found it to work five times better than either of them.
The stuff claims to quickly help the body to eliminate kidney stones by dissolving them, which eases the process of stone purging. Compared to most kidney supplement products, this is one of the few oxalate protector capsules in the market that has managed to maintain a high rating for years. And in this review, we dig into its ingredient facts.
What are the Advantages of Kidney COP?
The stuff is said to have ingredients that reduce non-soluble oxalate crystals
Claimed to increase urine pH, this, in consequence, lowers the probability of oxalate crystal formation.
Might raise citrate concentration in urine which may significantly lower the ability of oxalate stone size growth.
People using this product may benefit from its kidney flushing diuretic properties.
Said to avoid oxalic acid absorption in the intestines which basically translates to fewer oxalate crystals in a person's joints, kidney, and muscles.
What are the Disadvantages of Kidney COP?
It's not clear whether long use of this product can cure oxalate sensitivity.
The product might only work on calcium oxalate stones (which constitute 80 percent of all kidney stones).
Some users may face delayed response, calling for extended use of the product to see results.
Some users may prefer supplements that are prescribed once per day, unlike these capsules, which need to be taken twice per day.
It's not clear whether some users may get better results with a customized dosage, differently from the universally prescribed dose.
FAQs:
1 Q: How is Kidney COP Used?
A: The manufacturer instructs that users should take 2 capsules in the morning hours and 2 capsules in the evening from 8 pm. The pills can be swallowed with plain water or fruit juice, after meals.
However, pregnant and lactating mothers or persons under medication are cautioned to consult with their doctor before using this supplement.
2 Q. How Much Does Kidney COP Cost?
A: One bottle of Kidney COP contains around 120 capsules and cost around $29 on retailer websites. Nonetheless, users who intend to order more, benefit from discounted prices, like $79 for 3 bottles or $149 for 6 packs, saving close to $8 and $25 respectively. For larger orders, you can inquire to know if discounts are offered by the vendor.
3 Q. Where to buy Kidney COP?
A: Aspiring users have an option to order this supplement online from the retailer website and it should be delivered within a short time to their doorstep.
4 Q: What is Kidney COP's Return Policy?
A: There isn't clear mention as to the process of returning this product. However, prospecting users can reach out to the maker of this oxalate protector supplement to ask about their return policy.
5 Q: Does Kidney COP Offer Free Trials for their Product?
A: The main website for this kidney health supplement doesn't indicate whether they offer free trials to people who want to taste its effectiveness. As such, users can buy and try the stuff for themselves.
6: Does Kidney COP Work?
A: Users who find this oxalate protector supplement useful and have rated it above 4.5 stars are more in number than the allegedly unhappy customers. Meaning it works effectively for the greater percentage of both first time and consistent users.
7: kidney cop side effects
A: The caps are said to be safe, in that they are gluten-free, non-GMO and toxic. However, users who experience unusual side effects such as rectal bleeding, severe nausea, decreased sensation, diarrhea and stomach upset that seem to emanate from this product should discontinue use and consult with their urologist.
Kidney COP Alternatives – Compare with Similar Items
Brand

 

Price
Active Ingredients
Kidney COP
$29.00
Magnesium Citrate, Vitamin B6, Citric Acid, Phytin, Banana Stem, Pyridoxine HCL
ProRenal+D Multivitamins
$17.00
Vitamin C, Vitamin D, Zinc, Selenium, Biotin, Copper, Pantothenic Acid, Folate, Vitamin B12
Kidney Restore
$36.90
Sodium Bicarbonate, Bifidobacterium Longum, Sodium Bicarbonate, Lactobacillus Acidophilus, Fructooligosaccharides
Uric Acid Support by Alerna
$19.99
Grape Seed Extract, Tart Cherry, Vitamin C, Vitamin B, Turmeric
Kidney Well 2
$44.95
Cyperus, Dioscorea, Astragalus, Ganoderma, Poria, Alisma, Rehmannia
Litholyte Citrate + Bicarbonate
$32.00
Potassium Citrate, Magnesium Citrate, Erythritol, Sodium Bicarbonate  
Uriflow
$39.00
Pumpkin Seed Extract, Chanca Piedra, Boerhaavia Diffusa, Basil Extract, Celery Extract, Hemidesmus-Indicus, Tribulus Terrestris
Our Thought

In the recent few years, there has been an acute increase in food supplements, which aim to assist kidney health. However, not many of these stuff actually target oxalate formation as the prime suspect for kidney stone growth, but with the few that are in the market, they have been seen to work effectively.
Nonetheless, seems users could prefer a once a day supplement for such products, to avoid forgetting to complete the daily dosage. Besides that, the 120 capsules may be less, so it would be good that the manufacturer increases the pills so as to last much longer.
Regarding effectiveness and market rating, again kidney cop reviews are way higher, more detailed and overly much positive than most kidney support products. Users who've used this formula report of having lesser kidney stones, lesser frequency to the toilet and much happier life.
So should you buy kidney cop?
The answer is a straight yes! However, if you are pregnant, under 18 years, and are not under any medications you need to involve your doctor before taking this product. Additionally, users who've been booked for an operation, nursing mother or any other medical related concerns need to first consult with their medical actioner as well before using this supplement.
Kidney COP Customer Reviews:
~Linder from LA Says:
"I bought this supplement just to try out if can help me to minimize calcium oxalate and vulvodynia pains and it has worked for me. The oxalate sensitivity I faced started some 20 years ago and I was sad that there has not been much done about it in by medical researcher. However, thanks a lot to Kidney COP as it has significantly helped to reduce oxalate-related discomforts in me including muscle pains –well, not sure whether to call that fibromyalgia (I'm not a doctor so excuse me).
Now it's been roughly 2 months using the supplement and I'm happy to report it works for me. Well so far, I've not in way shape or form noticed signs suggesting it has side effects – and hopefully this will be the case as long as I'll be using the product. Kudos for availing such a resourceful product, Thank you, Davis!
~Kelvin White from Houston Says:
"Since I started this stuff I've realized my frequent urination tendency has significantly improved. Kidney stones are a periodic thing to me and as a doctor, I first had to test this product clinically before using it. Yes, my first order was meant exclusively for testing and after I was satisfied with the results that's when I went ahead to use it. My conclusion as at now is, so far so good! I recommend it."
~Chris Wilson from AM Says:
"Being a vegetarian I had to keenly consider my safety before deciding to order these caps. I read they are vegan-friendly and gluten-free so I bought them. Now 4 weeks down the road using Kidney COP and I can confirm that I'm lucky to have bumped into this product. My body no longer forms oxalate crystal as active it used to, this I know because my urinary frequency, which has significantly gone down, plus, my doctor pointed it out in tests.
~Clement N, Tennessee says:
"I bet you've read this far because of either of these three reasons, first, you are susceptible to oxalate build up and kidney stones, wanna know more about this supplement, or you have suffered kidney stones before. Whatever the case, this stuff is better and yields much perfect results than other kidney health caps out there.
Well, to cut the long trouser shot (I mean story shot –whatever that means,) I find this product much helpful all-round. Initially, I settled on Chanca Piedra and yes, it worked for me well.
However, with the Chanca supplement, you have to boil the tea every other time, when all you have to do with Kidney COP is simply swallow the pills. Another thing that made me shift to COP is because I was starting to feel a bit queasy after taking Chanca Piedra, not really discrediting but it that's how it made feel.
My Urologist is the one who made me discover this product, what I found a not so common case because he hardly endorses supplements, guess he had proof it works – and yes, it's working for me! Oxalate build up is no longer actively forming like before.
Product Summary Details:

Product Name:  Kidney COP
Type: capsules (120 pills per bottle)
Size:  5.4 ounces (2.5x25x5.5 inches)
Overall Rating: 4.3/5
Key Ingredients: Phytin [200 mg], Vitamin B6, Magnesium (45 mg), Banana Stem, Citric Acid (350 mg), and 5 mg of Pyridoxine HCI
Manufacturer's claim: "92% of users find it really helpful in dissolving oxalates and handling kidney stones."
Where To Buy: Check below…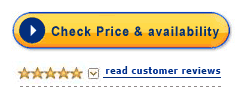 Other references: